The Black Canyon Heritage Park Coalition thanks all of our participants, volunteers and exhibitors (with their assistants/volunteers) for a fun and successful WinterFest and BookFest at Heritage Park.   Everyone's exhibits, assistance, valuable time, expertise, and energy ensured the participants enjoyed and learned a great deal.  This event was made possible in part due to our Sponsor - Central Arizona Conservation Alliance.
Over 300 people attended the event - enjoying exhibits (and activities), the museum, our Chamber of Commerce visitor center, AZ Water/Ways Preview, park tour, food, and more.  See the pictures taken by Georgette Beisel at https://blackcanyonheritagepark.org/2019-winterfest-bookfest/.
Stay in touch as we plan our next year's event.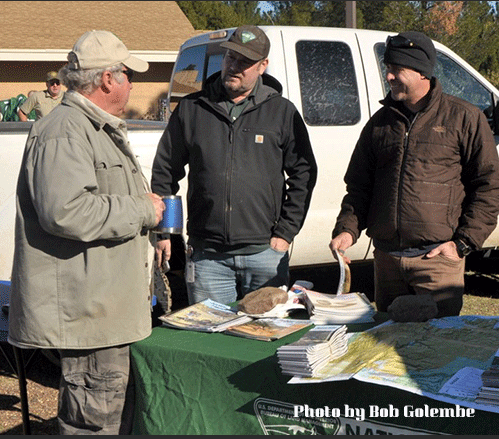 Hosted by Black Canyon Heritage Park.  This event offers curious participants of all ages and physical abilities a variety of discovery experiences to instill respect, responsibility, and stewardship for the surrounding area's outstanding cultural, historical, recreational, and environmental offerings. We will have a combination of food, crafts, informational booths, and activities that will appeal to people of all backgrounds and ages.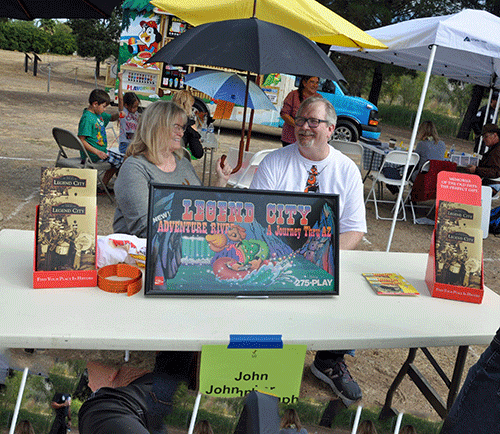 Hosted by the Black Canyon Historical Society and endorsed by Guidon Books. This event offers history buffs, authors, potential authors, and supporting experts a chance to interact with authors, illustrators and other experts of Arizona History to explore how to become part of the Arizona History Book world.  There will also be tours of the Old Cañon School Museum and Heritage Park.