Black Canyon Heritage Park provides visitors with a chance to experience nature and culture in a family friendly, nurturing environment.
The AZ Water/Ways community engagement program explores the centrality of water in our lives.  Black Canyon Heritage Park (BCHP) will coordinate events and activities during 2019...
Black Canyon Heritage Park hosts a variety of programs, events, and projects to engage our supporters, visitors, and community in conservation.
We connect youth with the outdoors to discover healthy activities; inspire curiosity about nature and the environment; explore careers; and become stewards.
Items for Sale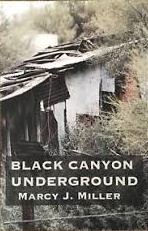 BLACK CANYON UNDERGROUND by Marcy J. Miller - Stagecoach robberies, kidnappings, escaped fugitives, and murder: Black Canyon City has hosted them all. From its gold-laced earth to its healing mud, Black Canyon Underground holds scores of stories about tough, authentic Arizonans. Marcy Miller unburies them and brings them back to life.
$20 at the Visitor Center and Events
---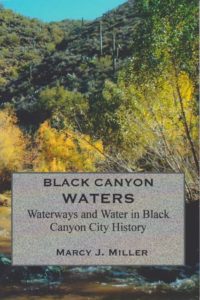 BLACK CANYON WATERS - Waterways and Water in Black Canyon City History by Marcy Miller - Devoted to the water history of the Black Canyon City area - primarily, the impact the impact of the Agua Fria Watershed on early settlers and later residents, as well as people and events linked to the area waterways and water use.
$10 at the Visitor Center and Events
---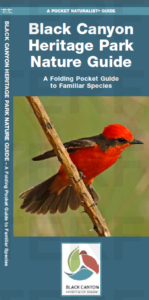 NATURE GUIDE - This guide will help visitors identity the spectacular riparian and upland plants and wildlife that have been seen at the Black Canyon Heritage Park (BCHP) in Black Canyon City along the Agua Fria River.
$7.95 at the Visitor Center and Events
Raffle Item
Enter raffle own a framed Gary Bennett Original Oil Painting "Oasis on the Agua Fria River" Valued at $800.  Drawing will be held Sunday, January 26, 2020, 2:30 PM at the Smithsonian Water/Ways exhibit at the Cañon Elementary School, Black Canyon City. Details at RAFFLE FLYER.
Raffle Tickets are $5 each or $10 for Three at Visitor Center, events, or online.