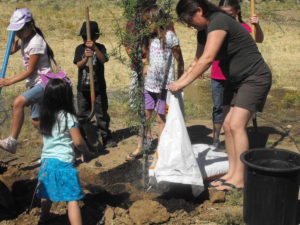 Our committed volunteers can be credited with much of what is achieved in the park each year. From trail building to leading hikes; habitat restoration to wildlife inventories; facilitating recreational activities to special event coordination to visitor services. The needs are as diverse as swinging a hammer for the school house restoration to grant research and writing. Your involvement with as little as one hour a week will be adding to the success of the Park.
Ways to help
Newsletter input - send ideas to [email protected]
Other - let us know what you see needs to be done and how you can help.
Contact [email protected] or 623-374-5282 to let us know what you would like to do or share.  Thanks.