Who and Where
Black Canyon Heritage Park provides visitors with a chance to experience nature and culture in a friendly, nurturing environment.
The thirty acre Park is located in the heart of Black Canyon City, AZ (map).  It is designed for conservation and education.
Efforts at the Park involve maintaining and improving the riparian habitat for a variety of wildlife species. This includes keeping our trail accessible and having work days to remove invasive species.a
The park is management by a coalition chaired by Bob Cothern, the President of the Black Canyon City Community Association that owns the park.
Gateway to Area
Our volunteers and the interpretive displays will introduce you to the area's destinations and wildlife.  We are the:
Official Arizona Department of Tourism Information Center managed by the Black Canyon City Chamber of Commerce
Agua Fria National Monument Visitor Center for the Bureau of Land Management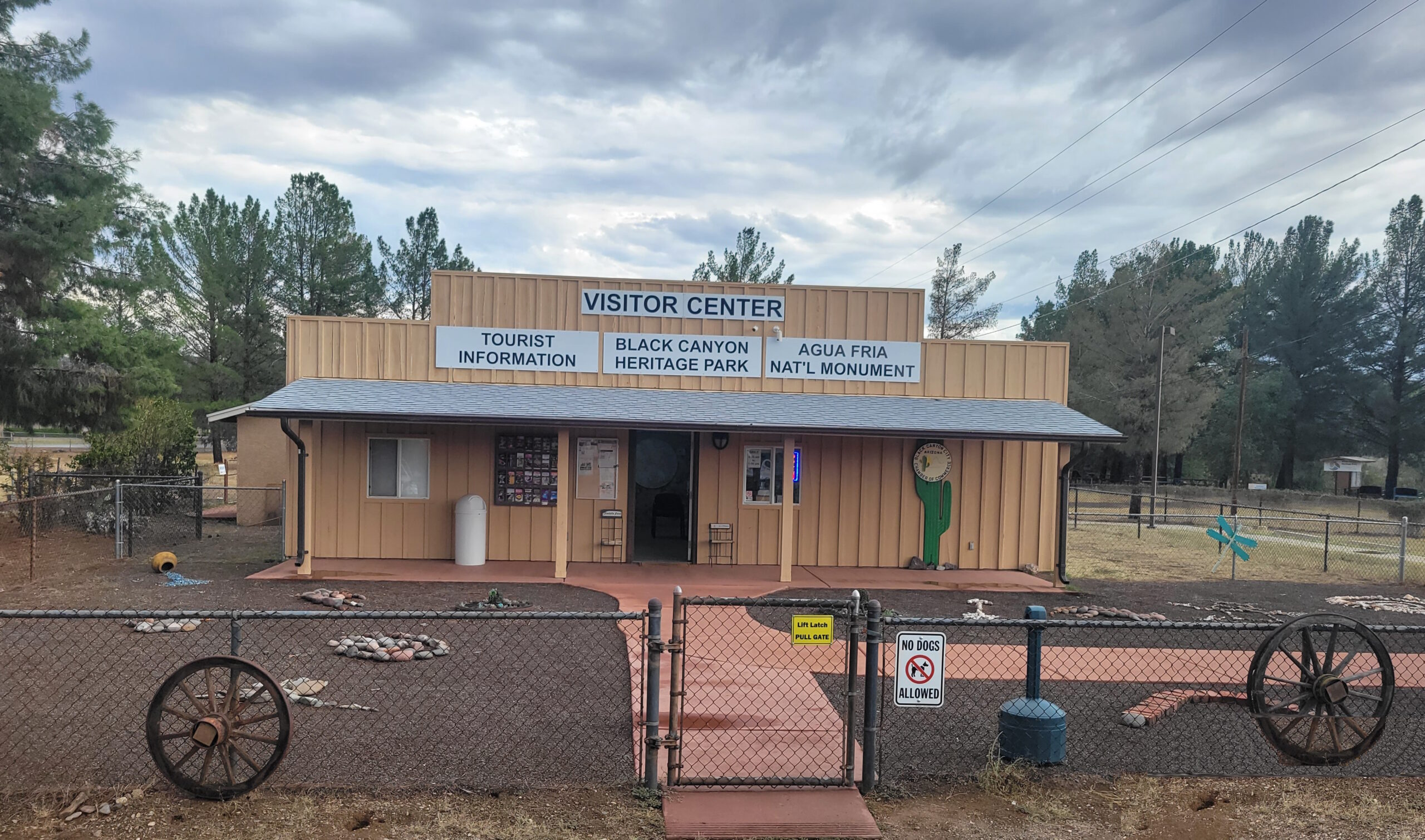 Whether it's going back into history, biking, hiking, vacationing, learning about areas riparian ecosystem, or just taking a break from the road, Heritage Park can help you learn more about our area and guide you to your next destination.

What Else?

The Friends of the Agua Fria National Monument has an active role at the Park keeping our volunteers current with Monument new to introduce you to the Monument and its values including the rich biological, cultural, and historical heritage of the area's early Arizonans and Native Americans.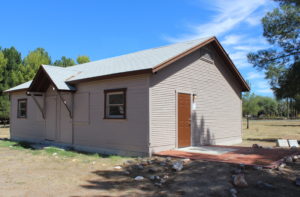 The park is also home to Black Canyon City's own Historical Society housed in the Historic 1926 Schoolhouse and Museum.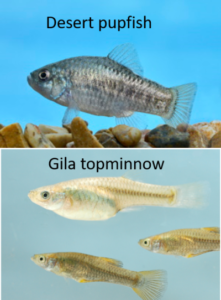 We also have these two types of endangered Arizona native fish is our pond provide by the Arizona Game and Fish Department (AZGFD).
Gila topminnow and Desert pupfish are endangered due to predation and competition from the introduced fish. Threats also come from continued habitat loss due to water development and habitat degradation due to erosion from roads and drought.
Our fish have thrived and their poplulation has increased sufficiently for AZGFD to transfer some of ours to some Arizona streams that need them.