Black Canyon Heritage Park provides riparian, birding, butterfly and other environmental experiences in a family friendly, nurturing setting.
Come visit our park; it is a great Preserve in Black Canyon City (Arizona). Come take a short a peaceful accessible nature trail or just sit to view the park's significant natural resources, birds, butterflies and interpretative displays. We are protecting and preserving a significant natural riparian resource and environmental education experiences. We are also a major birding and butterfly destination.
Our Visitor Center is an official Arizona Tourism Office managed by the Black Canyon City Chamber of Commerce. At our Visitor Center, you'll discover engaging interpretive displays, a curated selection of items for purchase, and complimentary literature highlighting captivating local and state tourist destinations.
Visitor Center & Park Open Daily
9 AM to 1 PM daily

Exceptions :

January 1, Easter, Memorial Day, July 4, Thanksgiving, Labor Day, Veterans Day, Friday after Thanksgiving Day, December 24, December 25
More Resources
Thanks for Helping these Scouts!
Great News thanks to Chris, Ian, John, Justin, Roy, Patty, Peter, and 5 anonymous donors (1 was match donation) they now have d $690.78 net after fees. Rupert will be refurbishing and painting our wood benches and picnic tables. Leo is building and installing several different types of bird houses. The boys will now be able to complete their projects at the park. Fantastic!  We'll keep you informed on their progress!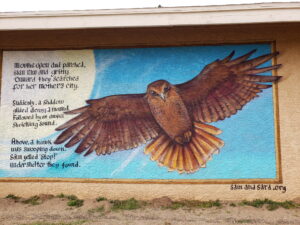 Sam & Sara mural on south outside wall of Visitor Center: We have one of the murals that will become illustrations for a children's book in different locations throughout our great state. CLICK HERE to see the video of it's creation More information at SamAndSara.org.  We'll have the book at the Visitor in August 2023 - check back for updates.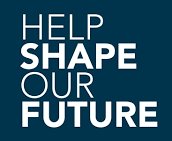 Please donate to enable us to continue enhancing the riparian habitat and support educational programs.  Specifically, you can donate at: http://bit.ly/BCHP-Donate or mail your check to BCHP, PO Box 33, Black Canyon City, AZ 85324.  Thank you. 
Black Canyon Heritage Park hosts a variety of programs, events, and projects to engage our supporters, visitors, and community in conservation.  CLICK HERE for our events and programs.
We connect youth with the outdoors to discover healthy activities; inspire curiosity about nature and the environment; explore careers; and become stewards. CLICK HERE for more information.
Items for purchase Include the following. CLICK HERE for more items and information. 
Butterflies of Central and Northern Arizona Guide - $8.95
SAM & SARA - story with pictures of murals painted across Arizona including the south outside wall of our visitor center - $30
BCHP ClueKeeper Scavenger Hunt - a one time play game download at the park - $10
BLACK CANYON UNDERGROUND by Marcy J. Miller - $20
BLACK CANYON WATERS - by Marcy Miller - $10
NATURE GUIDE folding brochure  - $7.95.
AGENT H2O  by Rita Goldner - $17.95.
QUINCY THE QUAIL BOOKS by Barbara Renner  - $11.00.

NATURE PHOTOS BY PAUL SANTORI - Pricing Varies; see inventory at Visitor Center 
Contact us at [email protected] or 623.293.8629 if you would like to purchase any of the above.
Work Day
Our volunteers did amazing work at our last work day on September 23, 2023.  See more at HERE. Our next work day will be next spring - mostly like in April.  We'll post updates here, on our calendar, and in our e-newsletter.
Come enjoy a day outside with friends. Help maintain and improve our park for your community and our visitors.
Click CLICK HERE for more from past Work Days at the Park.
Black Canyon Heritage Park may be rented for your next family picnic or to larger corporate or social events. We recommend that visitors follow the current Centers for Disease Control and Prevention (CDC) guidelines. 
If you are considering a specific event at the park, email [email protected] for more information.